Raising Quality Labs Since 1996
Testimonials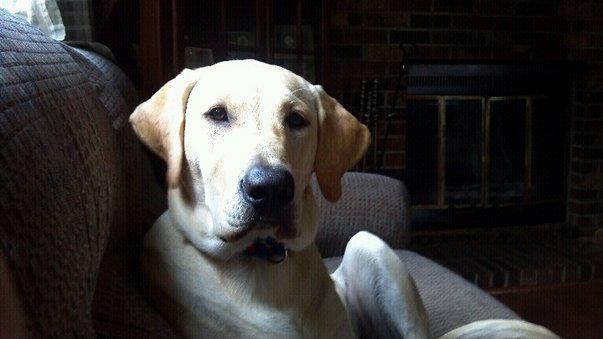 I just wanted to update you on Charlie. He is almost 1 y/o now, can't believe how time flies! At last weigh in he was a healthy 76 lbs of pure muscle, and that was 2 months ago! I think it's safe to say he is going to be well into the 120# range. He is so gentle and loving, has made an awesome, awesome, awesome addition to our family.
--Trevor
Grand Island, NE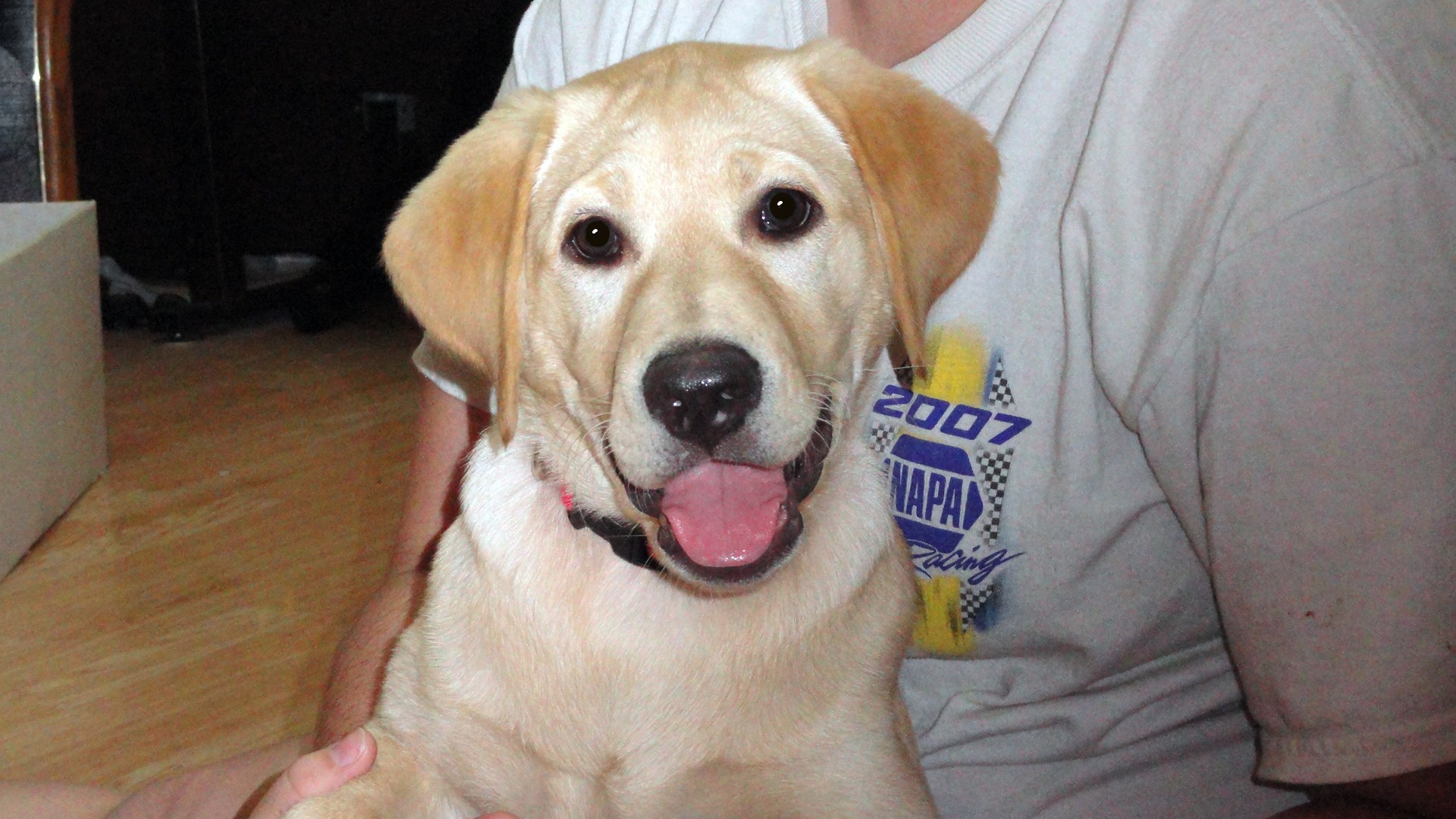 We had bought a yellow lab from you the first of June. We named her Zoey She is now a spoiled rotten puppy. The first week we had her she got to ride in the fire truck for the Plainview's Q125 parade. She was known as the fire puppy after that. We took her out this year pheasant hunting and she got her first bird and loved it. Zoey loves to play fetch with all of her toys, going for walks and especially car rides. I attached a bunch of photos for you guys to see her as she grew up.
--Brian and Megan
Plainview, NE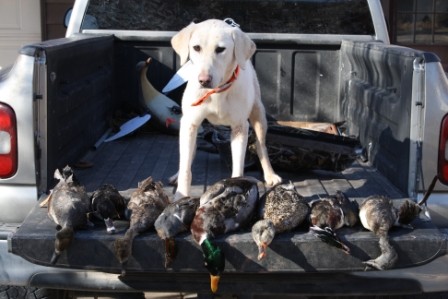 Last February my wife and I bought a female lab from you that we call Sugar. We just wanted to tell you that we have enjoyed her over the past year and she holds a special place in our hearts. Iím an avid duck hunter and Sugar has been a great addition to my game. This year she has retrieve 100+ ducks for me and my pals. It didnít take her long at all to figure out what duck hunting is all about. This morning I was hunting on a small lake and the wind chill was at 0. Both Sugar and I had ice all over us, but that didnít keep her from wanting more. Sugar has a very calm temperament and can be taught anything. I was surprised when I first got her how calm she was. The first night she didnít whimper at once and hasnít since. She is a very special dog and I want to thank you guys.
--Chaz
Altis, OK
Winnie has turned into a fantastic hunting dog. This past year she has flushed and retrieved well over a hundred pheasants and grouse for me and my hunting buddies. Last weekend she even caught a grouse on her own. She gets compliments from other hunters every time we go out. She is definitely showing her pedigree.
--Grant
Rapid City, SD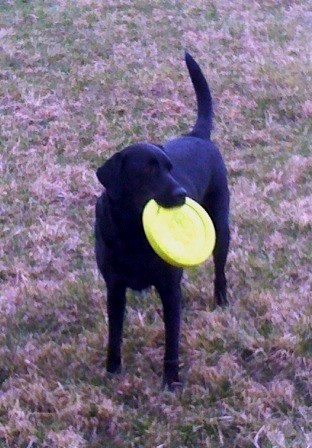 Thought you might like to see a photo of Duke - all grown up and looking so handsome. We love him and are looking forward to a second lab in our future.
--Carolyn,
Long Island, NY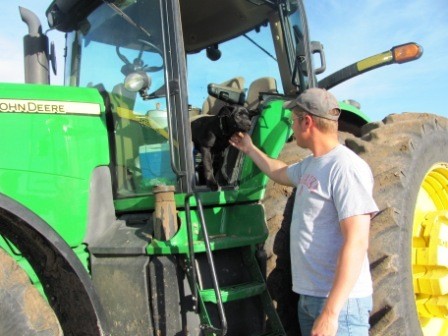 Jake is doing great. He is getting so big. He is very well behaved and learns very quickly. We took him to the river last weekend, and he could not get enough of fetching sticks out of the river. He is a great dog and we are so glad that we got him from you. :) Hopefully some day we will be getting another one from you.
--James and Michaela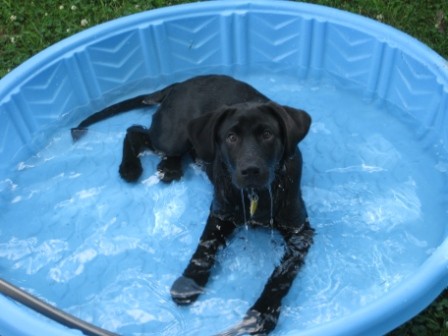 Ben and I are so happy to have Brutus. We could not imagine life without him anymore. He is getting so big so quickly. He has learned basic commands and is loving his daily walks, we were not sure that would ever happen because he hated the leash the first few weeks! He is finally sleeping through the nights and has met many new friends at the dog park. We wanted to show you a picture of him now so you could see how much he is growing. Thank you again, we are so lucky to have found you.
--Kelsey and Ben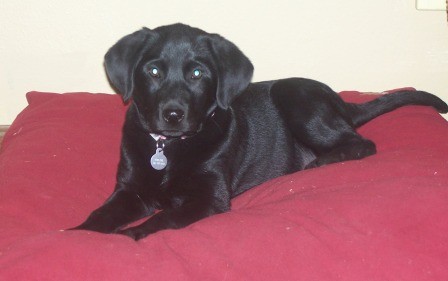 Chloe is doing great, she is adjusting very well into the family!... She has been an absolute delight and we are thankful to you for her!!
--The Wisers
Aurora, CO
I wanted to let you know that my black lab JB is doing excellent. I bought him from you back in 2003. He has hiked about thirty of the 14,000 foot mountains in Colorado and is an absolutely amazing dog, extremely smart and very lovable. Heís retired now from hiking anything too strenuous and is living in Fruita, Colorado where he enjoys the river and exploring the mountain biking trails.
--Josh
Fruita, CO
Sandy is my husband's best friend until I get home. Then he comes to mom. My husband lost his twin brother a few years ago, and Sandy has been at his side since last Christmas. He is retrieving like a champ. In a week and a half he retrieved 40 geese (one was a quarter of a mile in distance) He loves his new mommy and daddy, and he's great with our grandson and my 84 year old father.
---Pat and Alice
Hartville, Ohio
Just wanted to let you know how wonderful Meg has turned out to be.Her first hunting season was last fall and man did she excel. Her training which I did myself went very easily and her intelligence really shone through. There was a gentleman...neighbor who said he could have won state and national trials with her however I was not interested as I only wanted a good hunting dog. But the fact is I have a great hunting dog. I once again thank you for the opportunity to have such a neat dog.
--Jim
WE GOT HER AND SHE IS WONDERFUL AND BEAUTIFUL!!! We love her already...she is so girlie...we named her Daisy Mae...thanks so much for your friendly correspondences. Take care.
--Cathy
Belfry, KY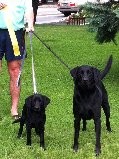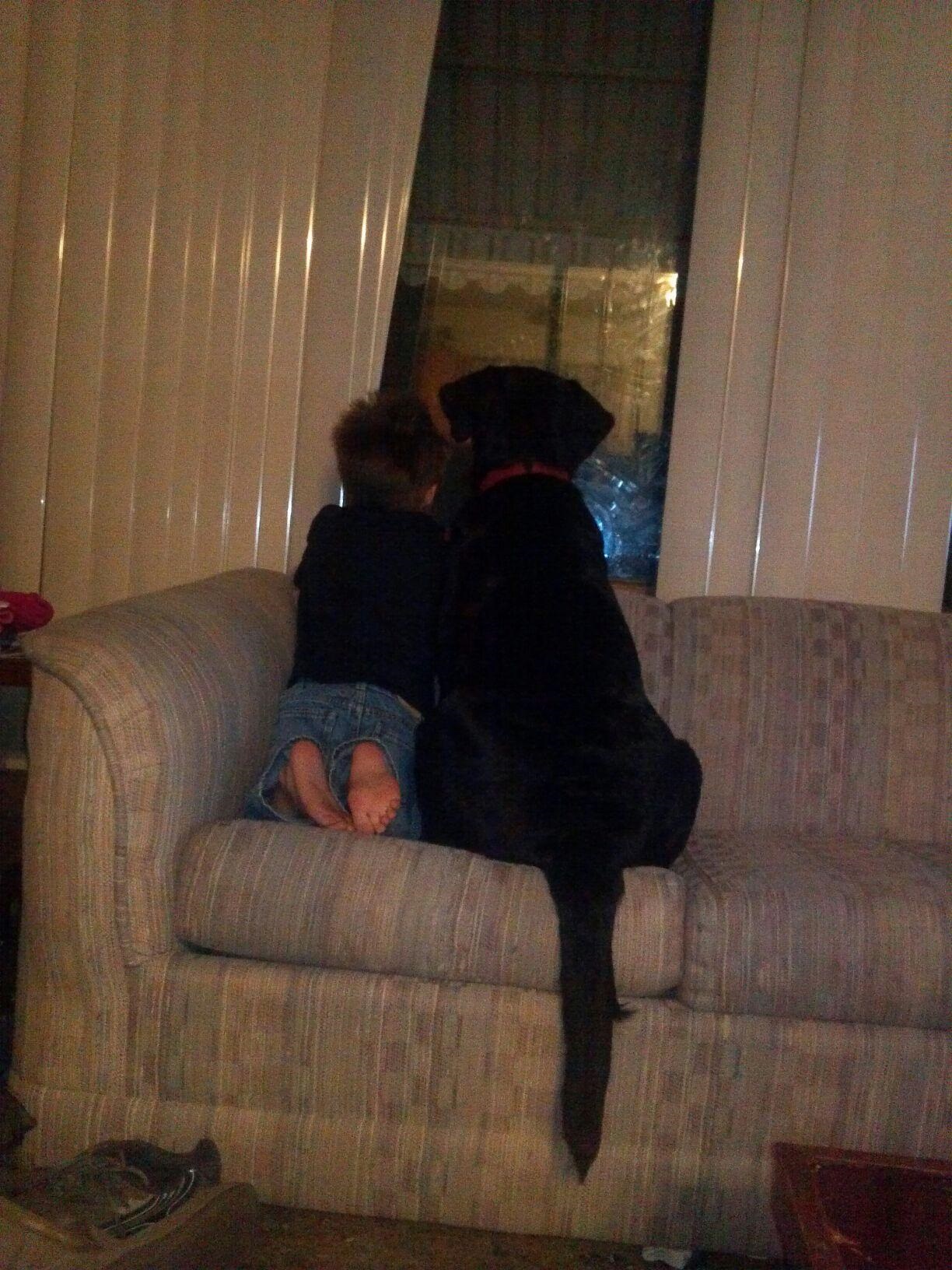 I'd just like to say that I have had Corbett for over a year now, and he is the best. I tell everyone about you and the dogs. He's a great dog.
-Kevin
Canton, KS

I have been meaning to touch base with you and let you know how happy
I am with Freyja. She is now 2 years old and I love her dearly!!! She
is a gorgeous lady and thank you for the opportunity to have one of
your pups!!
-Karen
Albuquerque, NM
Belle is doing really well. She's growing like a weed - last weigh in was 19.6 lbs. She's got the greatest personality, really independent and completely trying to keep up with Duke. She was fully housebroken in 2 weeks, and sitting nicely in 3. This week she started fetching and returning without distraction.
BUT her favorite activity is jumping on Duke and he is so patient and sweet with her - loves to play and is super tolerant with her puppy to the ear antics. Anyway, she has been fantastic for him and we are so grateful you let us have another one of your amazing puppies.
-Carolyn after getting her second puppy from us.